Back to Events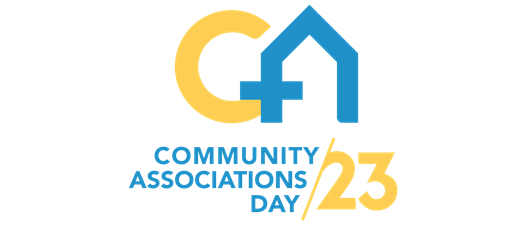 Community Associations Day 2023
Community Associations (CA) Day is WA State's Largest Education Event!
Saturday, October 14, 2023
Event Details
Community Associations (CA) Day is Washington State's Largest Annual Educational Event & Trade Show for Condos & HOAs. This annual event is in its 36th year! Join over 500 homeowners, professional community managers, and business partners to learn, network, and engage with other industry professionals. WSCAI members receive member priced tickets! Non-members are always welcome and have the opportunity to join CAI!
PDF REGISTRATION FORM AVAILABLE HERE
Late registration begins Oct 1. Register today and pay less!
Registration includes: Breakfast, Lunch, Trade Show Access, Educational Programming, and More!
New & Gently Used Children's Books Needed! WSCAI's Community Outreach Committee has organized a Book Drive for Community Associations (CA) Day 2023, running through October 15, 2023. In partnership with Mercy Housing NW, the committee is collecting books for MHNW's Homework Club. What is Mercy Housing NW's Homework Club? Homework Club is open for all school age youth from K-12th grade (5 years – 17 years). It takes place at Mercy Housing NW properties across Pierce and Snohomish County. What Types of Books Are Needed? MHNW is seeking new and/or gently-used fiction and non-fiction books that cover topics such as friendship, emotional wellness, heritage & culture, ethnicity exploration, multi-generations, self-esteem & self-care, prejudice & racism, LGBTQIA+, human race & kindness, and inclusivity. Mercy Housing Book Drive Wish List
Checkout Our Trade Show Vendors by Clicking Here
See presenter information Here
CA Day 2023 Schedule
| | | |
| --- | --- | --- |
| Time | Program | Speaker/Instructor |
| 7:30 a.m. - 8:30 a.m. | Registration/Check-in/Breakfast | |
| 8:30 a.m. - 9: 45 a.m. | Banking Best Practices Understanding Special Assessments and Community Association Loans | Colleen Chesbrough, Michelle Schlichting, and Theresa Torgesen, Esq. |
| 8:30 a.m. - 9:45 a.m. | Dealing with Difficult Homeowners | Justin Sudweeks, Jessica Burns, Esq., and Joe Peloso |
| 8:30 a.m. - 9:45 a.m. | Maintaining Building Structural Integrity | Ben Borland, Craig Goodmansen, and Sara Eanni |
| 8:30 - 9:45 a.m. | Homeowner Roundtable | Hal Hovey, Linda Hanson, Jill Jones, and Jessica Sanders |
| 9:45 a.m. -11:15 a.m. | Expo Hall Open | |
| 11:15 a.m. - 12:30 p.m. | Caffeinate your Financial IQ and Brew Budgeting Excellence | Clair Beszhak and Jeremy Newman,CPA. |
| 11:15 a.m. - 12:30 p.m. | The Building Won't Fix Itself: How to Make Smart Decisions on Repairs and Maintenance | Sean Hughes, Tom Jonez, and Daniel Stein, Esq. |
| 11:15 a.m. - 12:30 p.m. | Positioning Yourself for Success in a Challenging Insurance Market | Ann Hart and Greg Floyd |
| 11:15 a.m. - 12:30 p.m. | Rule School: How To Write Rules for Boards & Owners | Jennifer De Winter, Esq. and Katie Martinez, Esq. |
| 12:30 p.m. - 2:00 p.m. | Lunch & Expo hall- WSCAI Annual Meeting | WSCAI Staff and BOD |
| | | |
| --- | --- | --- |
| 2:00 p.m. - 3:15 p.m. | Future-Proof Your Community: The Power of Well-Funded Reserves and How to Achieve It | Christian Colunga, Kris Gjylameti, and Karen Mcdonald |
| 2:00 p.m. - 3:15 p.m. | Legal panel: Can my HOA do That? And why Different answers from attorneys? | Ken Harer, Esq. and Tony Rafel, Esq. |
| 2:00 p.m. - 3:15 p.m. | The Need for Ongoing Inspections | Erin Brewester, Adrienne Harbourt, Josh Strange and Danielle Walsh |
| 2:00 p.m. -3:15 p.m. | Why should I pay an attorney to tell me what is written in my governing documents? | Valerie Oman, Esq. and Melissa Guyott, CMCA, AMS, PCAM |
| 3:15 p.m. - 4: 00 p.m. | Exhibitor Drawings & Scavenger Hunt Winner Announced | |